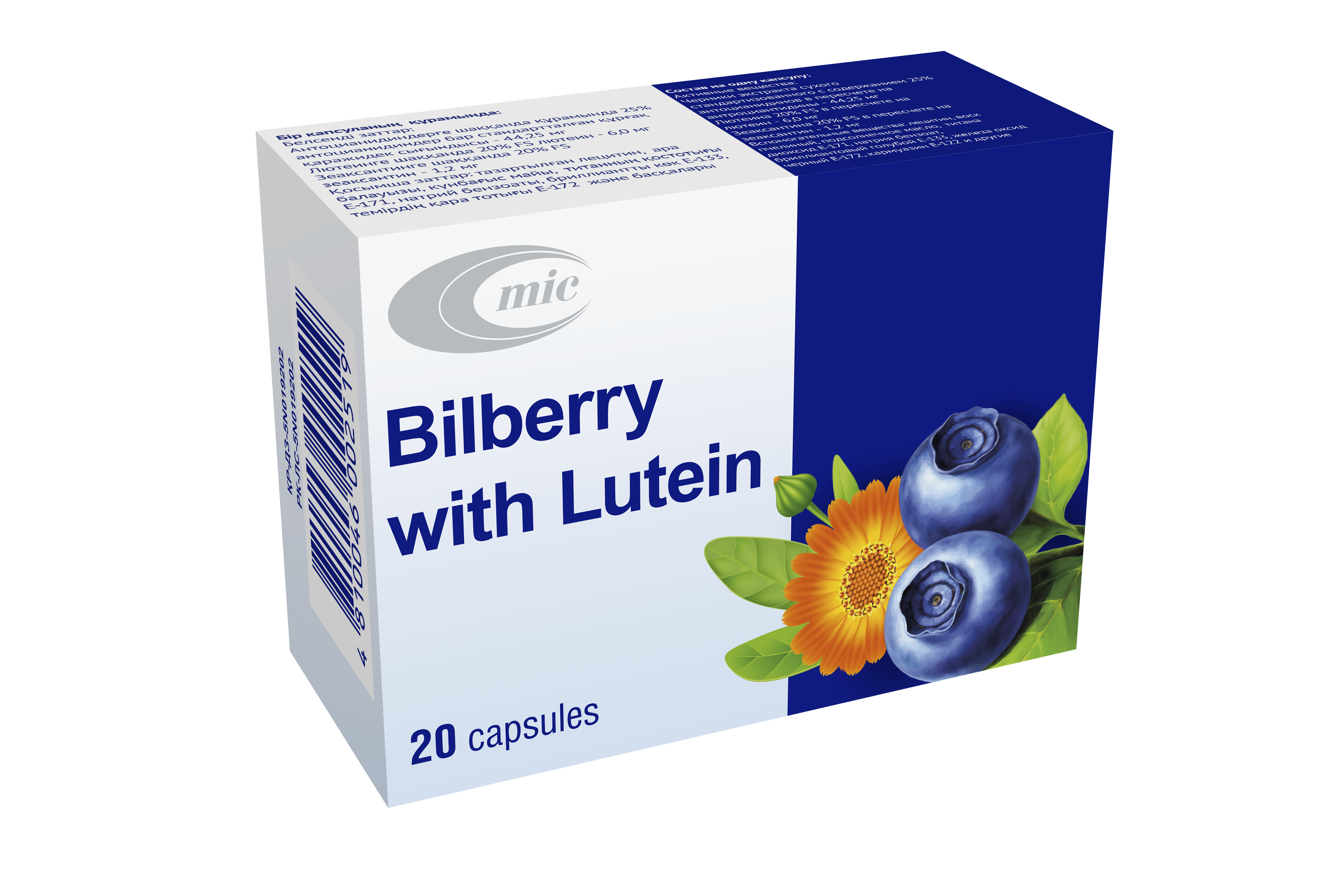 Drug improving functional conditions ofа retina, for systematic administration in ophthalmology.
Composition per capsule

Bilberry dry extract standardized (calculated on anthocyanidins) - 44.25 mg; Lutein - 6 mg; Zeaxantin - 1.2 mg. Package 20 capsules.

Pharmacological action

Complex effect provided by anthocyanidin, lutein, zeaxantin action. Lutein is the main carotenoid of human eye, it is selectively accumulated with zeaxantin in lens and yellow spot of retina. Lutein and zeaxantin have antioxidant, screen and absorbing effect. They improve photoreceptor functions, protect retina and lens from free radicals, induced by light. They screen and absorb blue light from central zone of retina.

Indications for usage

Prevention and complex treatment:

miopia;
diabetic and hypertonic retinopathy;
disorder of vision adaptation to darkness;
dystrophic retina disease;
age macular degeneration of retina;
cataracts.

Prevention of age changes in patients after 50, work under bright light, prevention of vision reduction under visual load, elimination of eye fatigue signs.

Administration

Adults and children after 7 - 1 capsules 2-3 times daily after meals, then 1 capsules once a day during further 2 months, courses 2-3 times a year.