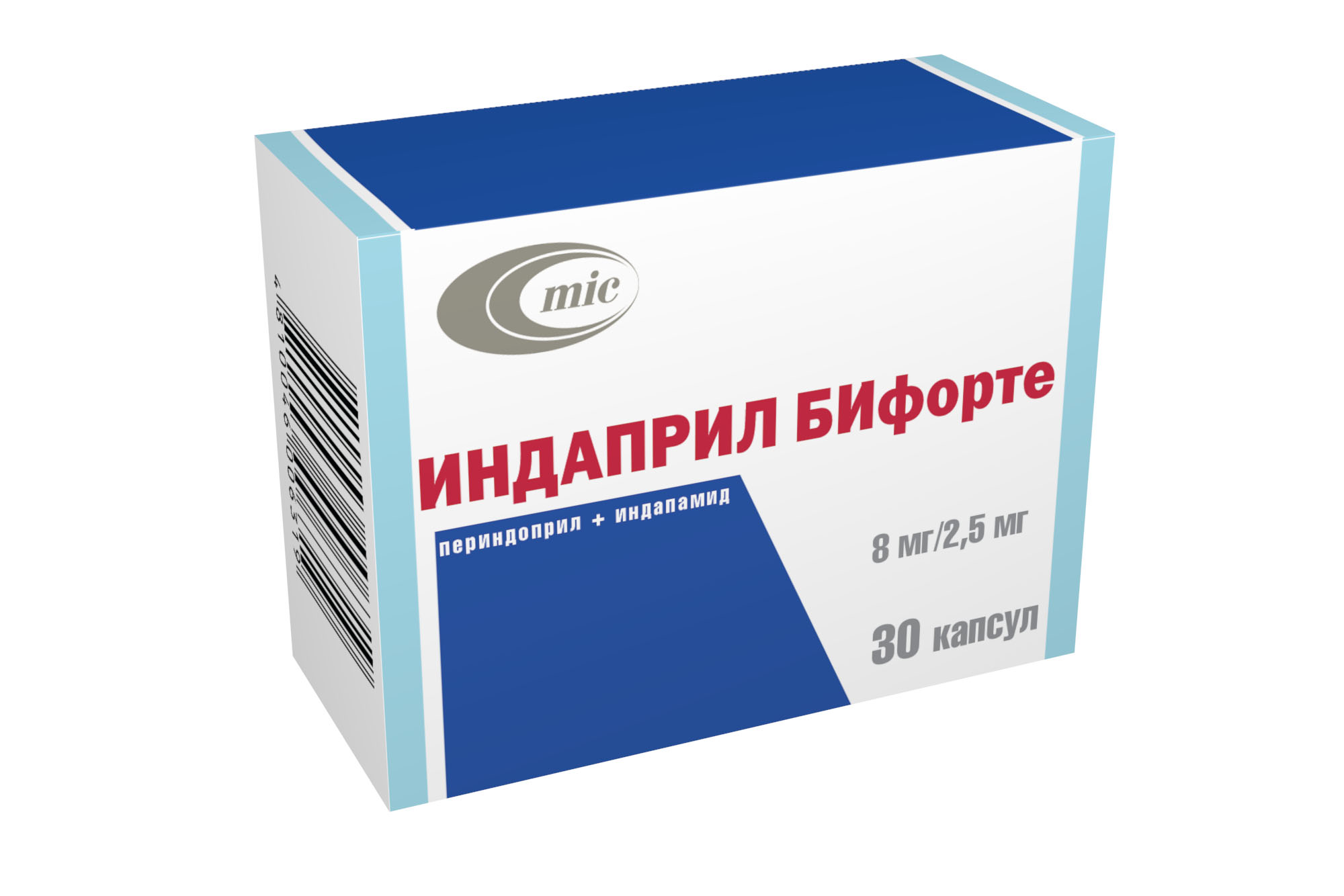 Belarusian Ministry of health registered a new drug Indapril BIForte, capsules.

Indapril BIForte is a compound drug containing Perindopril (ACE inhibitor) and Indapamide (Sulfonamide-group diuretic).

Pharmacological action: combination of specific properties of the components to enhance each-other effect. The drug manifests hypotensive action.

Capsule composition: Perindopril tret-butylamine salt 8.0 mg (equivalent to 6.7 mg Perindopril), Indapamide 2.5 mg.

Dose-dependent hypotensive effect on systolic and diastolic arterial pressure in a horizontal and vertical position irrespective of age or body position.

The effect is stable for 24 h. Persistent clinical result is achieved less than 1 month after the beginning without concomitant tachycardia. The termination does no cause the withdrawal syndrome.

Indapril BIForte reduces hypertrophy of left ventricle, improves arteries elasticity, decreases vascular resistance, does not alter lipid metabolism (total Cholesterol, Cholesterol, LDLP, HDLP, Triglycerides) or carbon metabolism (also in patients with Diabetes mellitus).

Indications: substitutive therapy for primary hypertension in patients whom the pressure is controlled with complex therapy of the same Perindopril and Indapamide doses).

Administration: 1 capsule 1 time daily preferably in the morning before meal.