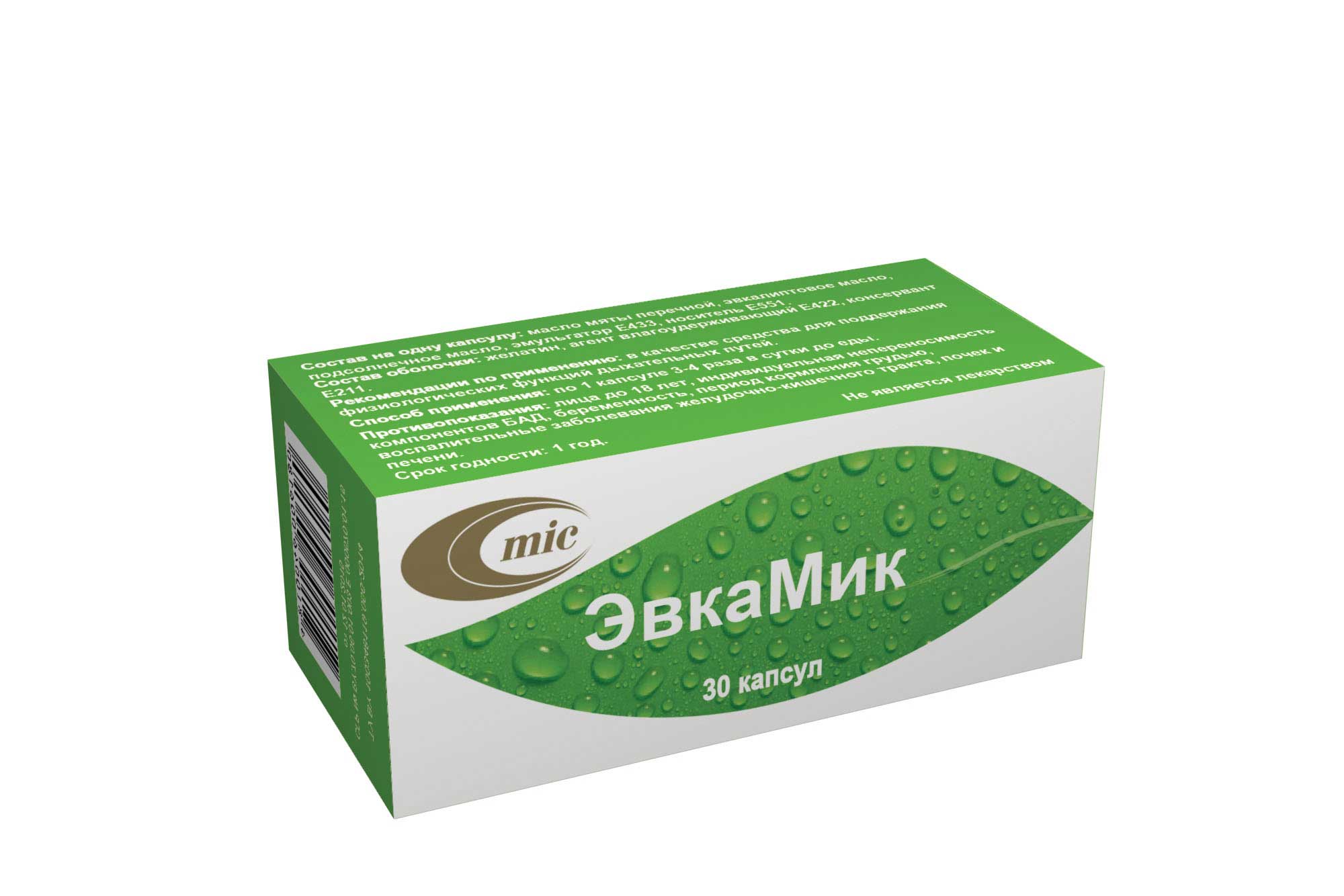 Minskintercaps has launched manufacturing and marketing new biological active food additive EucaMic.

Composition: Essential oils of Peppermint 30 mg, Eucalyptus 30 mg.

The principle component of Peppermint essential oil is Terpene-Cineol. The latter is competent for upper airways mucous function. Menthol is another active ingredient of Peppermint essential oil. It enhances respiratory system physiological functioning.

EucaMic is recommended as the agent to support upper airways function.

Administration: intake before meal 1 capsules 3 to 4 times daily. For rapid effect it is advised to bite the capsule through.