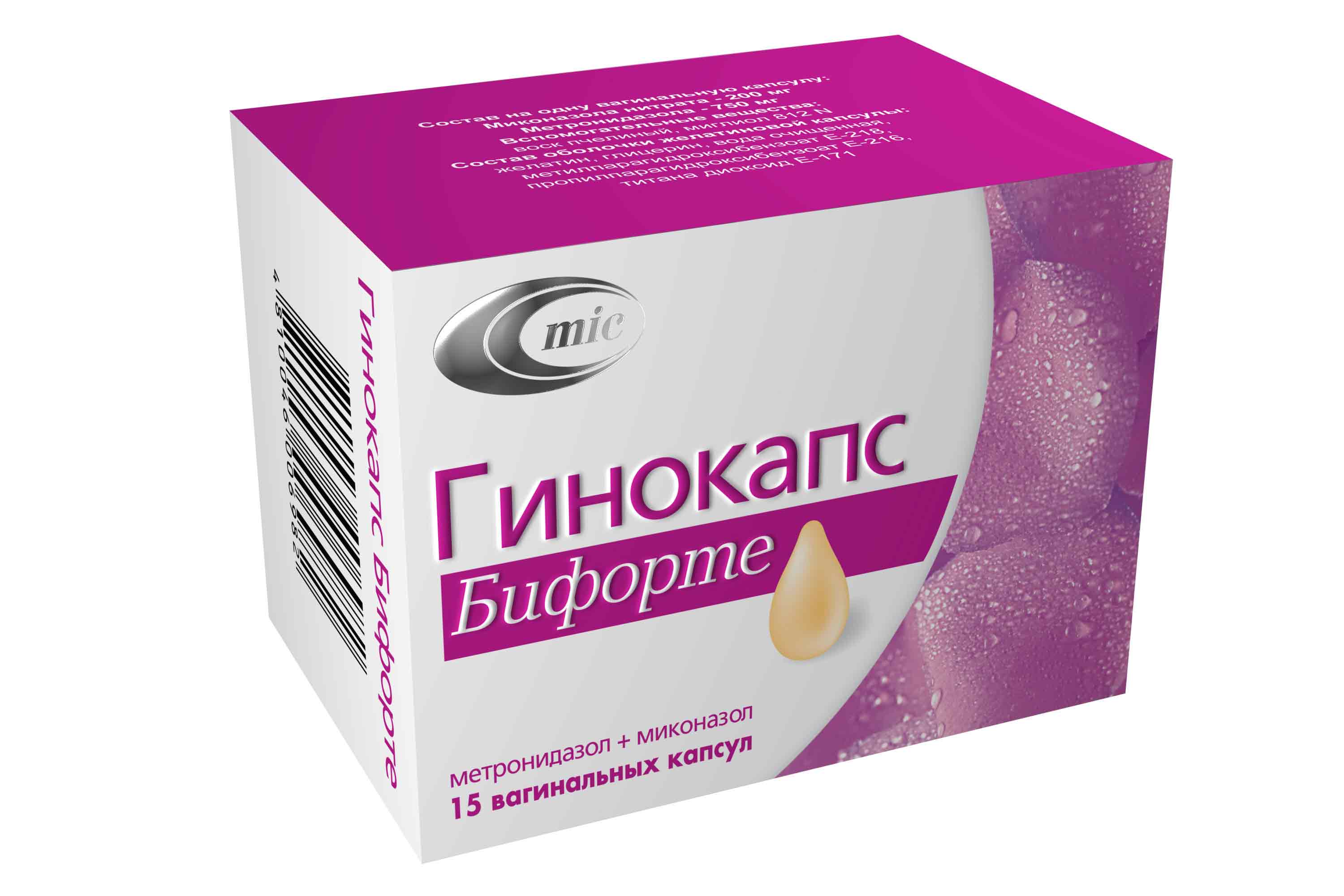 Ministry of health of The Republic of Belarus registered a new drug Gynocaps Biforte, vaginal capsules.
Gynocaps Biforte is a complex drug containing Metronidazole 750 mg and Miconazole 200 mg.
Gynocaps Biforte is indicated for local treatment of infectious diseases of vagina caused of trichomonad and/or candida:
_bacterial vaginosis
_trichomoniasis
_candidosis vaginitis
_mixed vaginal infection.

Gynocaps Biforte is administered intravaginally.
For bacterial vaginosis 1 vaginal capsule 1-2 times daily for 10 days, if necessary in combination with intake of Metronidazole.

For candidosis vulvovaginitis 1 vaginal capsule is deeply introduced into vagina 1 time daily for 10 days.

For recurrent vaginitis or vaginitis resistant to other treatment 1 vaginal capsules before night and 1 vaginal capsule in the morning for 14 days.

For trichomoniasis 1 vaginal capsule 1 time daily in the evening before sleep for 10 days in combination with intake of Metronidazole.