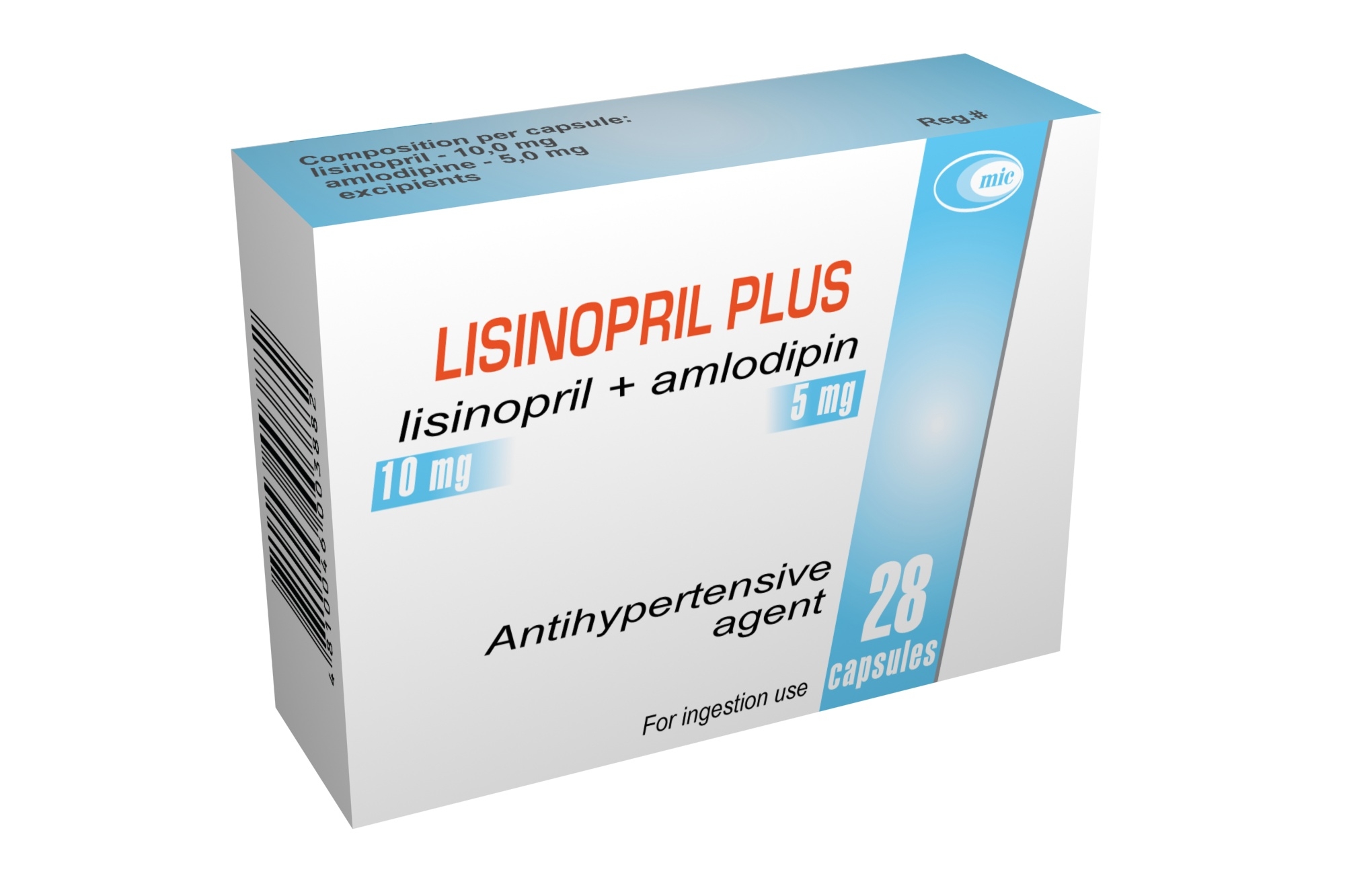 Combination drug of antihypertensive action.
Composition per capsule

Lisinopril as Lisinopril dihydrate 10 mg; Amlodipin as Amlodipin besylate 5.0 mg. Package 28 capsules.

Pharmacological action

Prominent dose-dependent hypotensive effect on systolic and diastolic AH irrespective of age and patient's position, antianginal action. The effect lasts 24 h. Stable clinical effect is developed less than 1 month after start of treatment.

Indications for usage

Arterial hypertension with necessary complex therapy.

Administration

Oral, 1 time daily (in patients not administered hypotensive agents), at the same time, preferably in the morning.