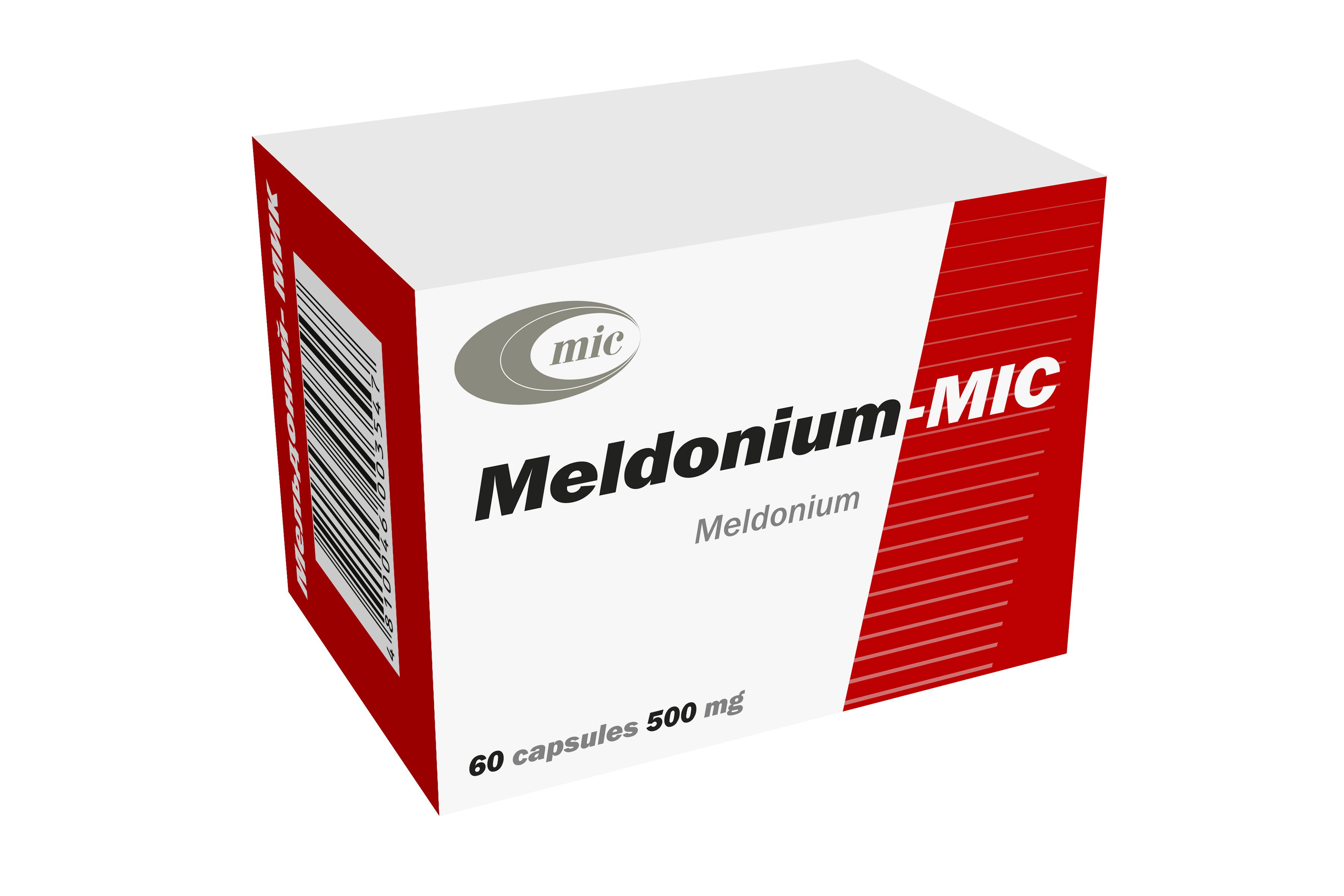 Drugs
Anti-inflammatory and antirheumatic products, Cardiology
Drug improving metabolism and tissue energy-supply.
Composition per capsule

Meldonium - 250 mg or 500 mg. Package 30, 60 capsules.

Pharmacological action

Improves metabolism and energy supply of cells. It is an analogue of γ-butyrobetaine, inhibits synthesis of carnitine, blocks accumulation of activated unoxidized fatty acids. Under higher load it restores the balance of О2 supply and its consumption by cells, eliminates toxic metabolic product accumulation. It is of vasodilatation and cardioprotective action, it reduces the symptoms of psychic and physical overload.

Indications for usage

Complex therapy of ischemia. Chronic cardiac insufficiency, complex therapy of stroke, lower exercise performance (in particular, in sportsmen), postoperative period to speed rehabilitation.

Administration

Intake.

Mental and physical loads: 250 mg 4 times daily during 10-14 days. If necessary repeat after 2-3 weeks.

Sportsmen: 0.5-1 g 2 times daily before training, better in the first half of the day. The course in the preparative period is 14-21 days, during competitions 10-14 days.

Stable angina: 250 mg 3 times daily during the first 3-4 days, further 2 times a week, 250 mg 3 times daily during 1-1.5 month.

Instable angina and myocardial infarction: 250 mg 2 times daily the first 304 days, then 2 times a week 250 mg 3 times daily.

Chronic stroke: 250 mg 1-3 times daily for 2-3 weeks.