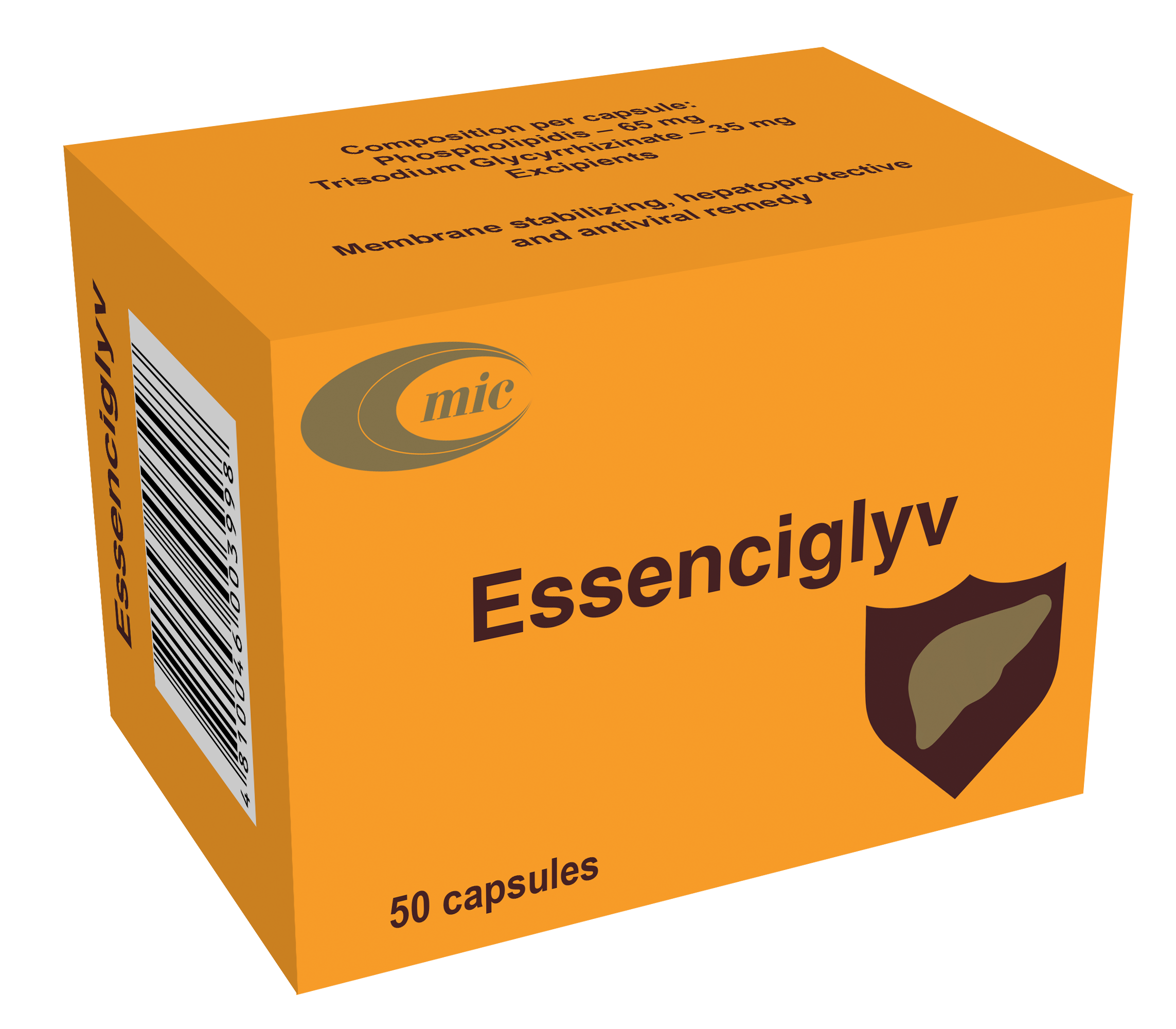 Drugs
Gastroenterology, Anti-inflammatory and antirheumatic products
Hepatoprotector of membrane-stabilizing and antiviral action.
Composition per capsule

Phospholipids - 65 mg; Trisodium glycyrrhizinate - 35 mg. Package 50 capsules.

Pharmacological action

Compound medicine for treatment of hepatic diseases. It is of membrane stabilizing, hepatoprotective and antiviral activity.

Indications for usage

Complex therapy of viral hepatitis (acute and chronic hepatitis); steatosis and steatohepatitis (alcoholic and nonalcoholic steatohepatitis); toxic liver affection; intoxication; psoriasis; neurodermatitis; eczema.

Administration

Adults and children after 12 intake with meals 1-2 capsules 3-4 times daily. Course of treatment 30 days for acute diseases, NMT 6 weeks for chronic liver affection.