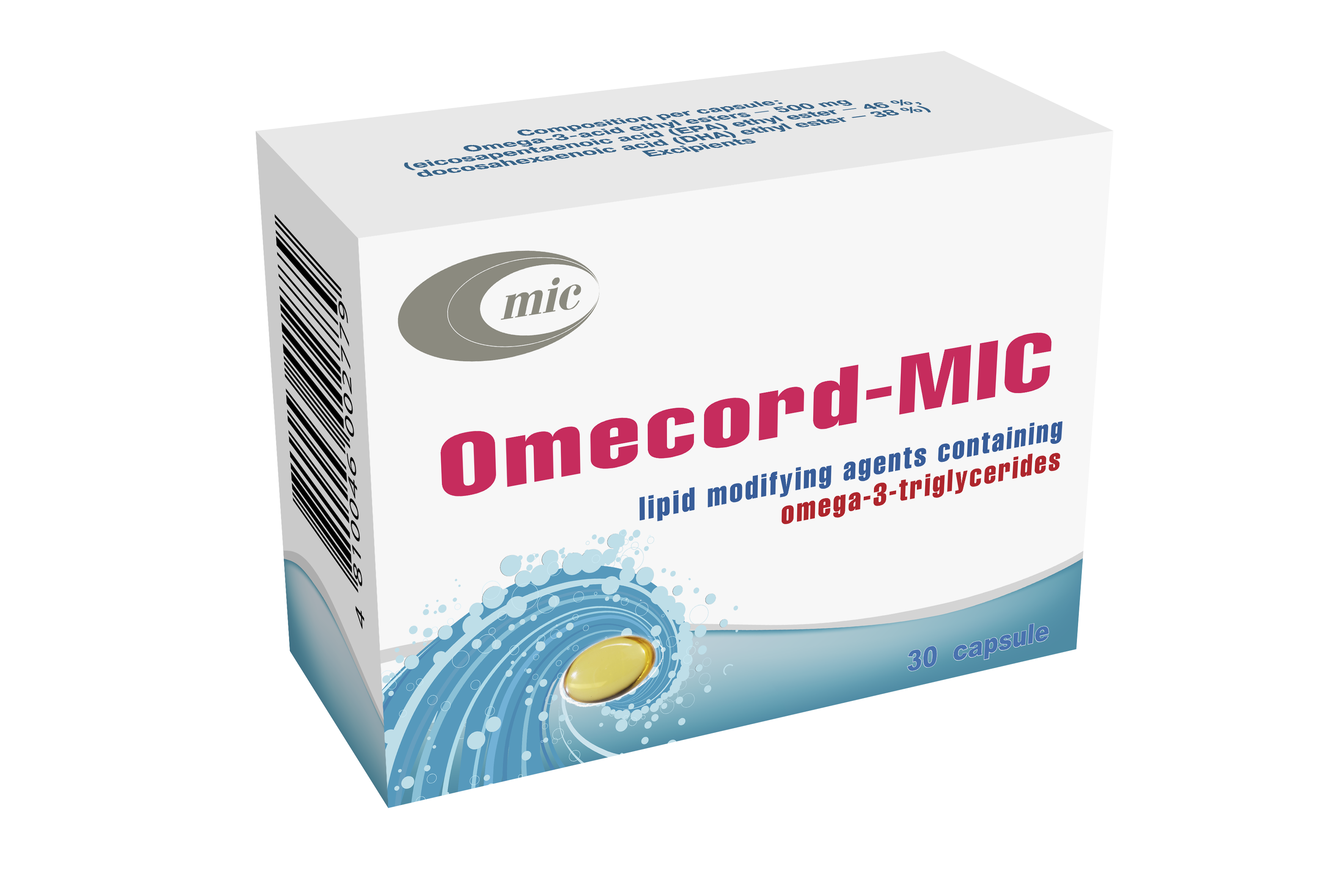 Drugs
Anti-inflammatory and antirheumatic products, Cardiology
Hypolipidemic agents based on Omega-3-ethyl-ester-acid.
Composition per capsule

Omega-3-ethyl ether acids - 500 mg: Ethyl ether eicosapentaenoic acid (EPA) - 46% and Ethyl ether docosahexaenoic acid (DHA) - 38%. Package 30 capsules.

Pharmacological action

Omecord-MIC is a hypolipidemic agent. It reduces plasma triglyceride and cholesterol level, manifests antiaggregant and antiarhythmic action.

Indications for usage

post-exposure prophylaxis of myocardial infarction (in complex therapy);

treatment and prophylaxis of lipidic metabolism disorder (hypertriglyceridemia, mixed hyperlipidemia).

Administration

For post-exposure prophylaxis of myocardial infarction 2 capsules daily, for hypertriglyceridemia the initial dose is 4 capsules daily, the dose may be increased in absence of effect.