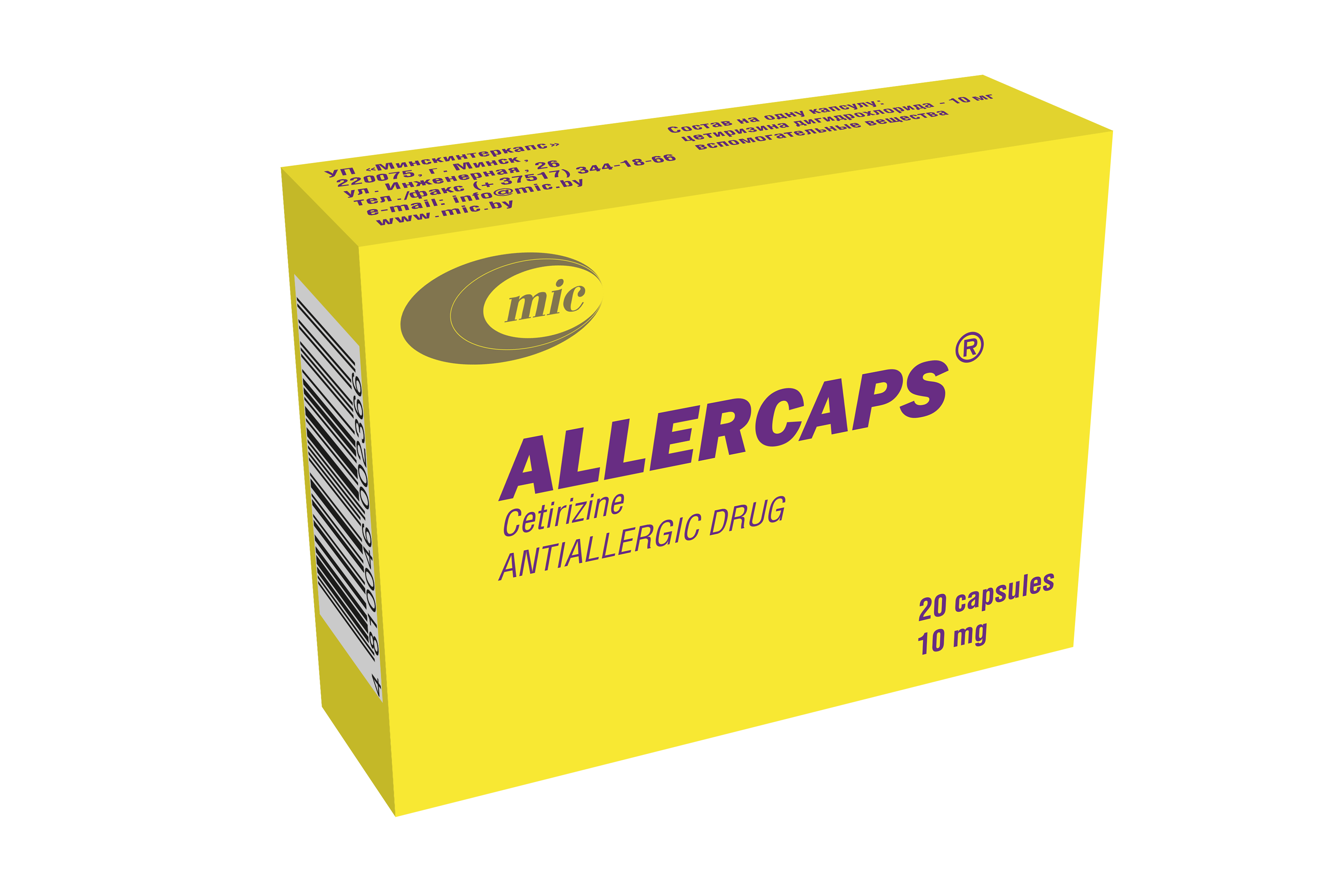 Antihistamine and antiallergic drug.
Composition per capsule

Cetirizine dihydrochloride - 5 mg or 10 mg. Package 20 capsules.

Pharmacological action

H1-receptor peripheral histamine blocker, antihistaminic antiallergic drug.

Indications for usage

Prevention and treatment of allergy caused by different allergens in adults and children after 6:

season and perennial allergic rhoenite and allergic conjunctivitis;

symptoms of urticaria, in particular chronic idiopathic urticaria and Quincke's edema;

allergic dermatoses accompanied by itch and skin rash.

Administration

Intake. Children of 6-12: 5 mg 1 or 2 times daily. Adults and children after 12: 10 mg daily. Initial dose of 5 mg daily is recommended.