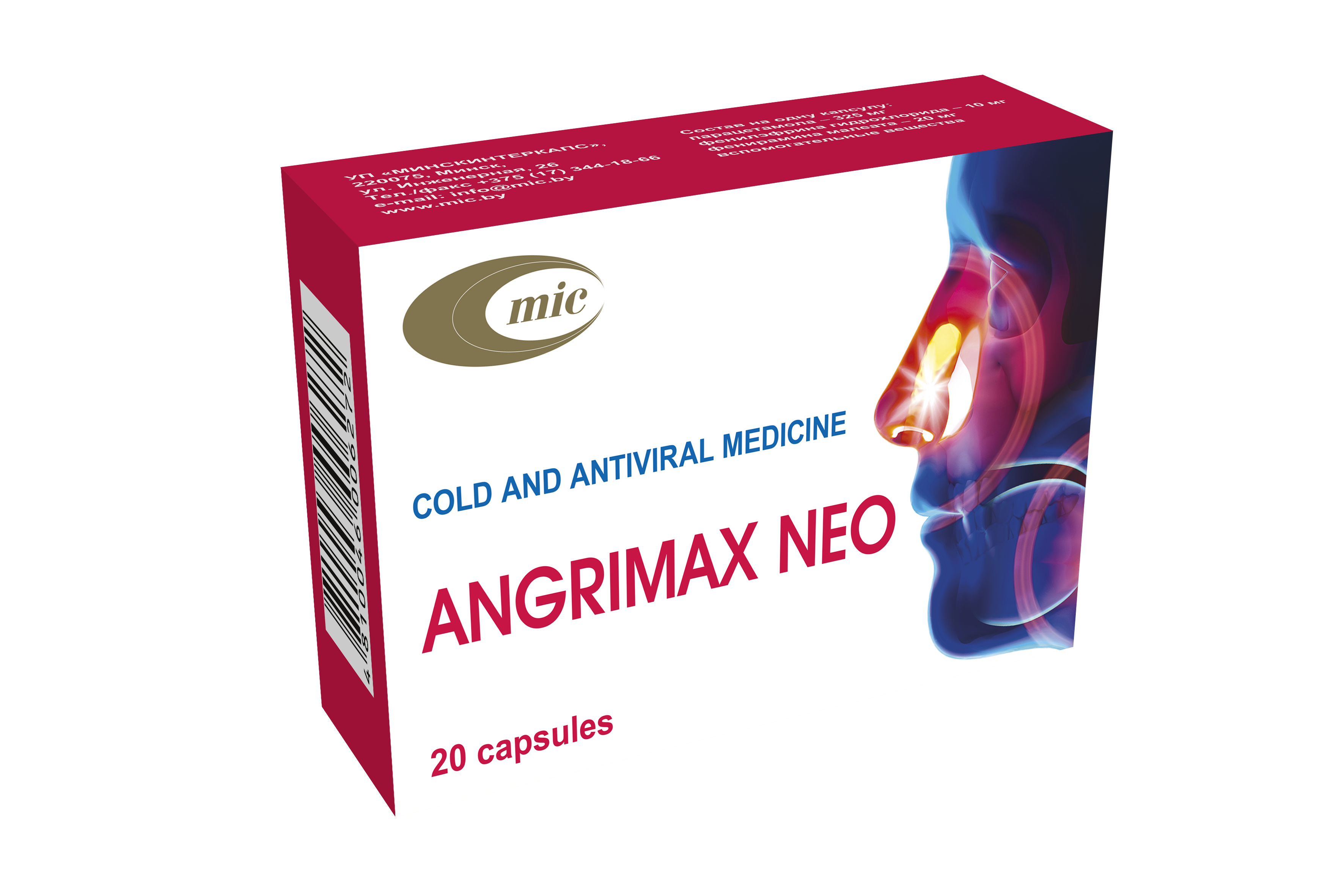 Drugs
Anti-inflammatory and antirheumatic products
Effective remedy for chill, rhinitis, rhinopharyngitis and flu conditions.
Composition per capsule

Paracetamol 325 mg; Phenylephrine hydrochloride 10 mg; Pheniramine maleate 20 mg. Package 20, 30 capsules.

Pharmacological action

Complex drug of antipyretic, anti-inflammatory, anti-edema, analgetic, and antiallergic action.

Indications for usage

Short-timed therapy of chill, rhinitis, rhinopharyngitis, and influenza-like conditions in adults and children after 15 accompanied with transparent discharge from nose, epiphora, sneezing, headache and/or fever.

Administration

Oral after a meal. In children over 15 and in adults 1 capsule 2 or 3 times a day. Booster dose after 4 hours (max.daily dose is 3 capsules). Course of treatment is 3 to 5 days.