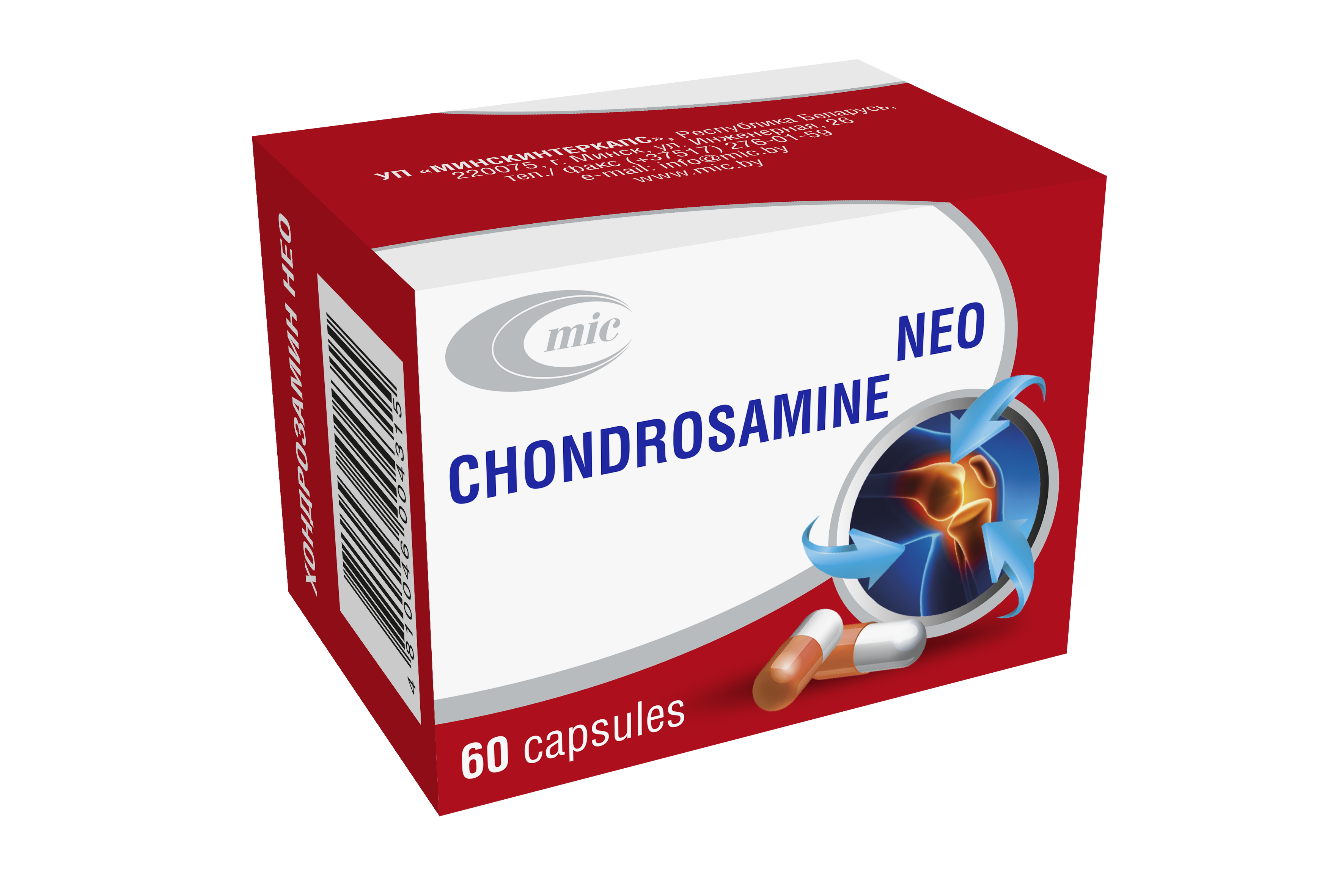 Drugs
Anti-inflammatory and antirheumatic products
Drug stimulating chondroid tissue regeneration, non-steroid anti-inflammatory drug.
Composition per capsule

Chondroitin sulfate - 200 mg; Glucosamine hydrochloride - 250 mg, Ibuprofen - 100 mg. Package 60 capsules.

Pharmacological action

Chondroitin sulfate and Glucosamine Hydrochloride decrease the apparent pain syndrome and improve functional capacity of articulations; potentiate analgesic effect of Ibuprofen. Ibuprofen has analgesic, antipyretic and antiinflammatory action.

Indications for usage

Pain and other symptoms of inflammation in case of acute attack of osteoarthritis and other degenerative-dystrophic damages of extremity articulations and intervertebral disks; after articulation trauma.

Administration

Intake. Adults and children after 15: 2 capsules 2 or 3 times daily after meals. Chronic ingestion without doctors advice should not exceed 3 weeks.