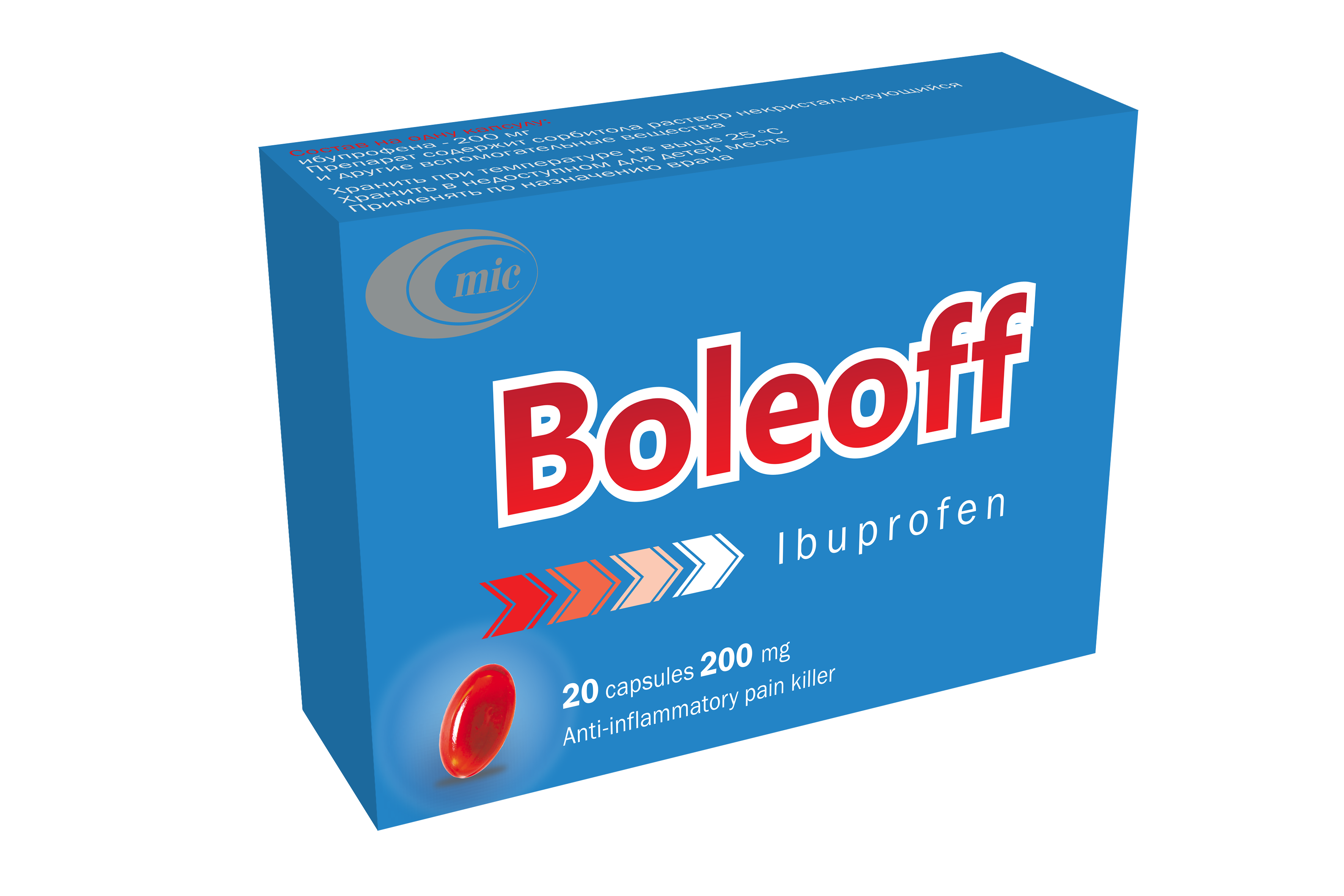 Drugs
Anti-inflammatory and antirheumatic products
Analgetics and antiinflammatory remedies.
Composition per capsule

Ibuprofen - 200 mg. Package 10 / 20 capsules.


Pharmacological action

Non steroid anti-inflammatory agent of antipyretic, analgesic, anti-inflammatory action. The temperature decreases in case of fever 30 minutes after intake. Max effect is manifested after 3 hours.



Indications for usage

Inflammatory and degenerative diseases of musculoskeletal system: rheumatic, juvenile, chronic, psoriatic arthritis, osteochondrosis, ankylosing spondylitis. Pain syndrome: myalgia, arthralgia, arthritis, radiculitis, migraine, headache and toothache, neuralgia, tendinitis, tendovaginitis, bursitis, neuralgic amyotrophy, posttraumatic and postoperation pains. Algodismenorrhea, inflammatory process in small pelvis, in particular adnexitis, delivery. Fever syndrome of flu and infection diseases.

Administration

Intake after meals. Children after 12: 1 capsule 3 times daily, max dose 1 g (5 capsules a day).
Adults: osteoarthritis, osteochondrosis, psoriatic arthritis and ankylosing spondylitis - 2-3 capsules 3-4 daily. Rheumatic arthritis: 4 capsules 3 times daily, trauma of soft tissues, sprain 8-12 capsules in several intakes. Painful menstruations: 2 capsules 3-4 times daily.