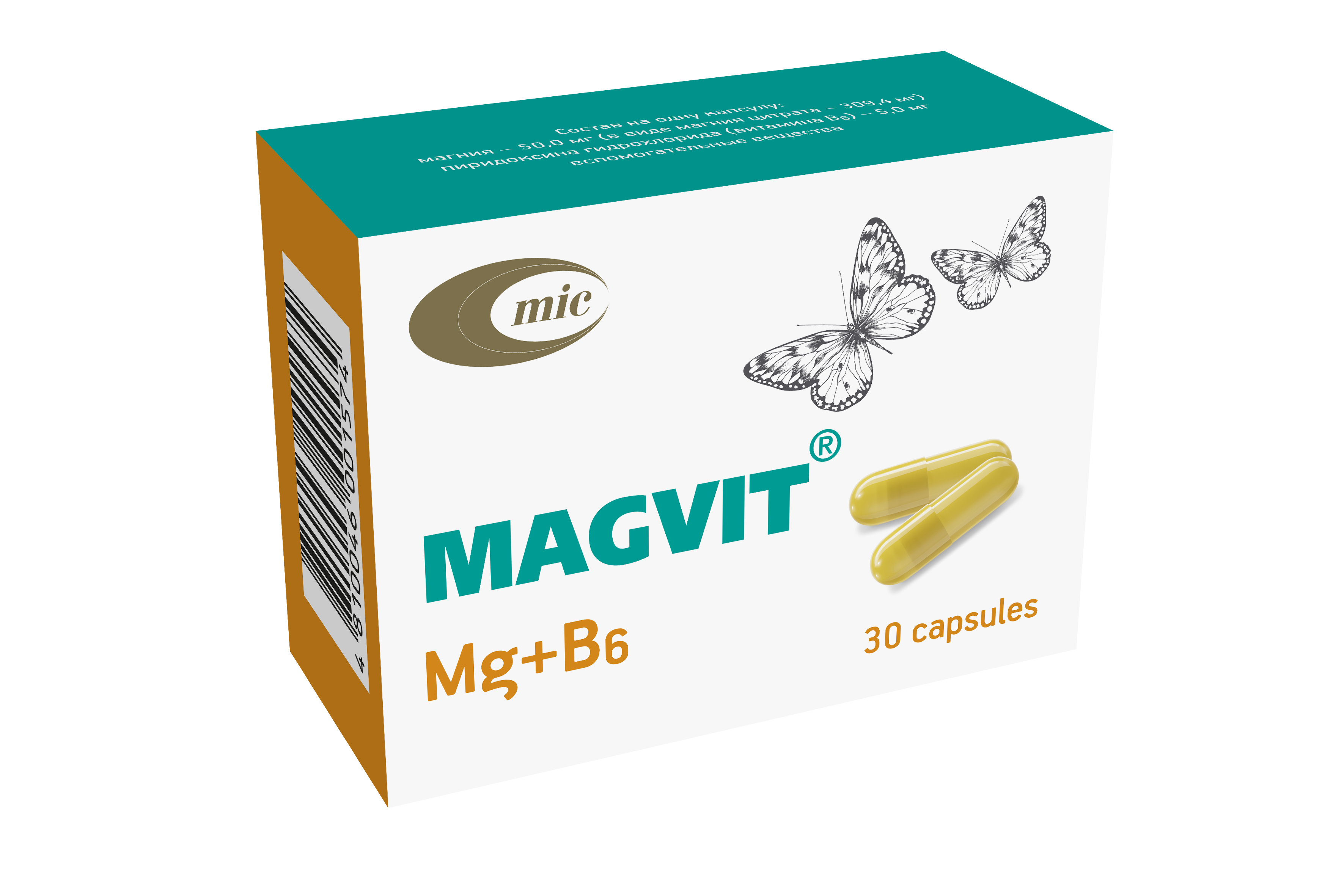 Drugs
Vitamins & Vitaminized Mineral Complexes, Woman's Health
Drug compensating for magnesium deficiency.
Composition per capsule

Magnesium (like Magnesium citrate) - 50 mg; Pyridoxine (Vitamin В6) - 5 mg. Package 30 capsules.

Pharmacological action

Magnesium is a vital trace element in all the tissues and necessary for cells, participates to main metabolic reactions, in particular to nervous impulse transfer and contraction, it is part of more than 300 enzymes.

Vitamin В6 participates to main metabolic processes, in particular nervous system, it enhances lipid metabolism in atherosclerosis. It is necessary to activate phosphorylases, to form neurotransmitters, aminobutyric acid, glycine, serotonin.
Magnesium and Vitamin B6 complement pharmacologic action of each other. Vitamin В6 enhances magnesium extraction from gastrointestinal tract, increases magnesium concentration in cells.

Indications for usage

Specified hypomagnesemia, in particular under often intake of laxatives, alcohol, higher psychic and physical load, in complex therapy (in cardiology, obstetrics, gynecology and neurology).

Administration

Intake for adults and children after 12 - 1-2 capsules 2-3 times daily with meals. Terminate treatment after normalization of Mg blood concentration.