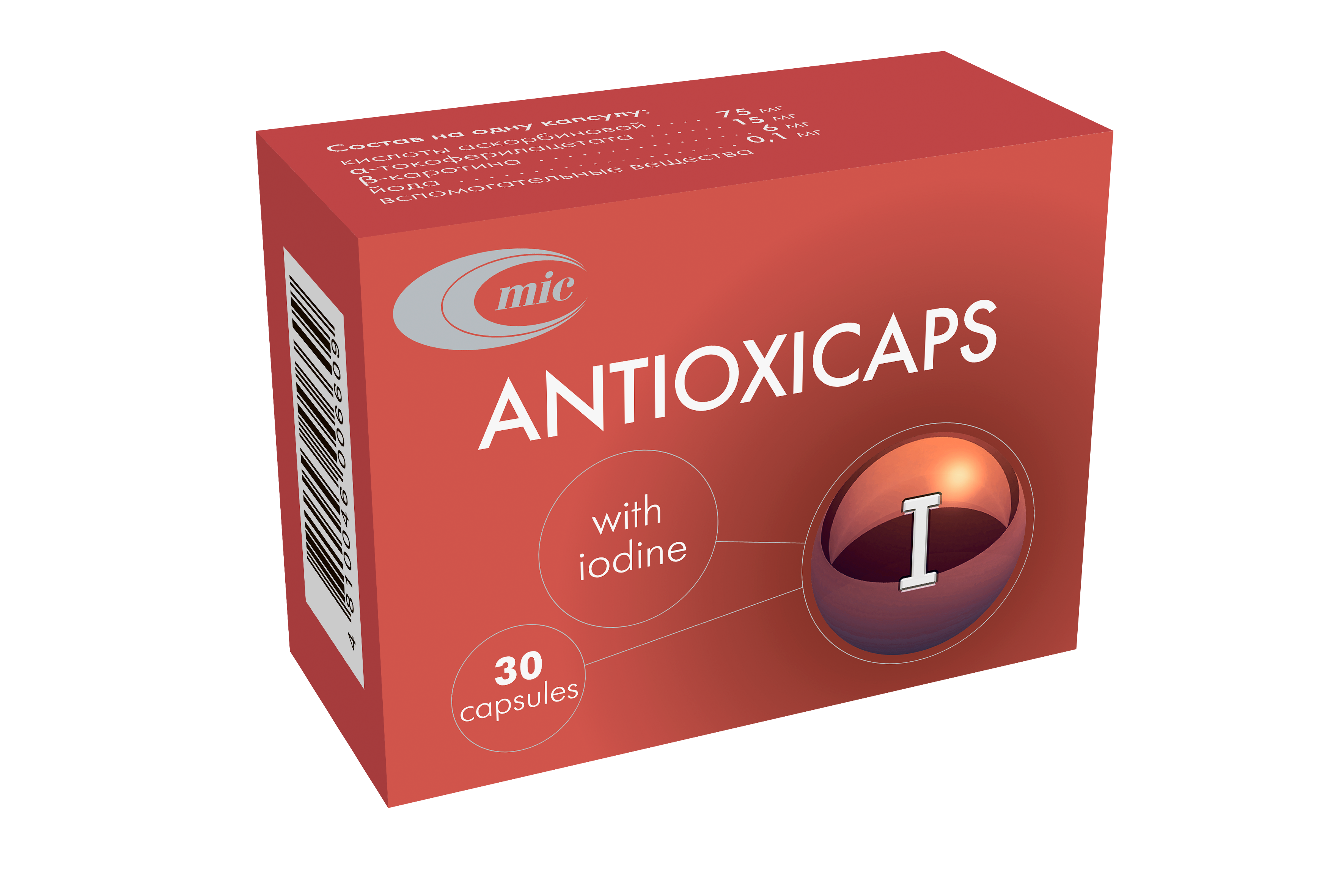 Drugs
Vitamins & Vitaminized Mineral Complexes
C, E and β-carotene Vitamin complex with trace element Iodine.
Composition per capsule

β-carotene (Vitamin A) - 6 mg; α-tocopheryl acetate (Vitamin E) - 15 mg; Ascorbic acid (Vitamin C) - 75 mg; Potassium iodine (as I) - 0.1 mg. Package 20 capsules.

Pharmacological action

Pharmacological action is specified by complex action of Vitamins and trace element I.

Indications for usage

complex therapy of diffuse non toxic goiter in teenagers and adults;
to supply I deficiency and to prevent endemic goiter and goiter recurrence after surgical removal, and after complex therapy of goiter with thyroid hormones;
prevention and treatment of Vitamins C, E, A and Fe deficiency;
to enhance the resistance to chill;
higher physical and mental load and stress;
rehabilitation period, in particular after infections;
asthenia of various etiologies;
unbalanced and deficient diet.

Administration

Intake after meals. For prevention in teenagers after 14 and adults 1 capsule daily 1-3 months, repeat several times a year.