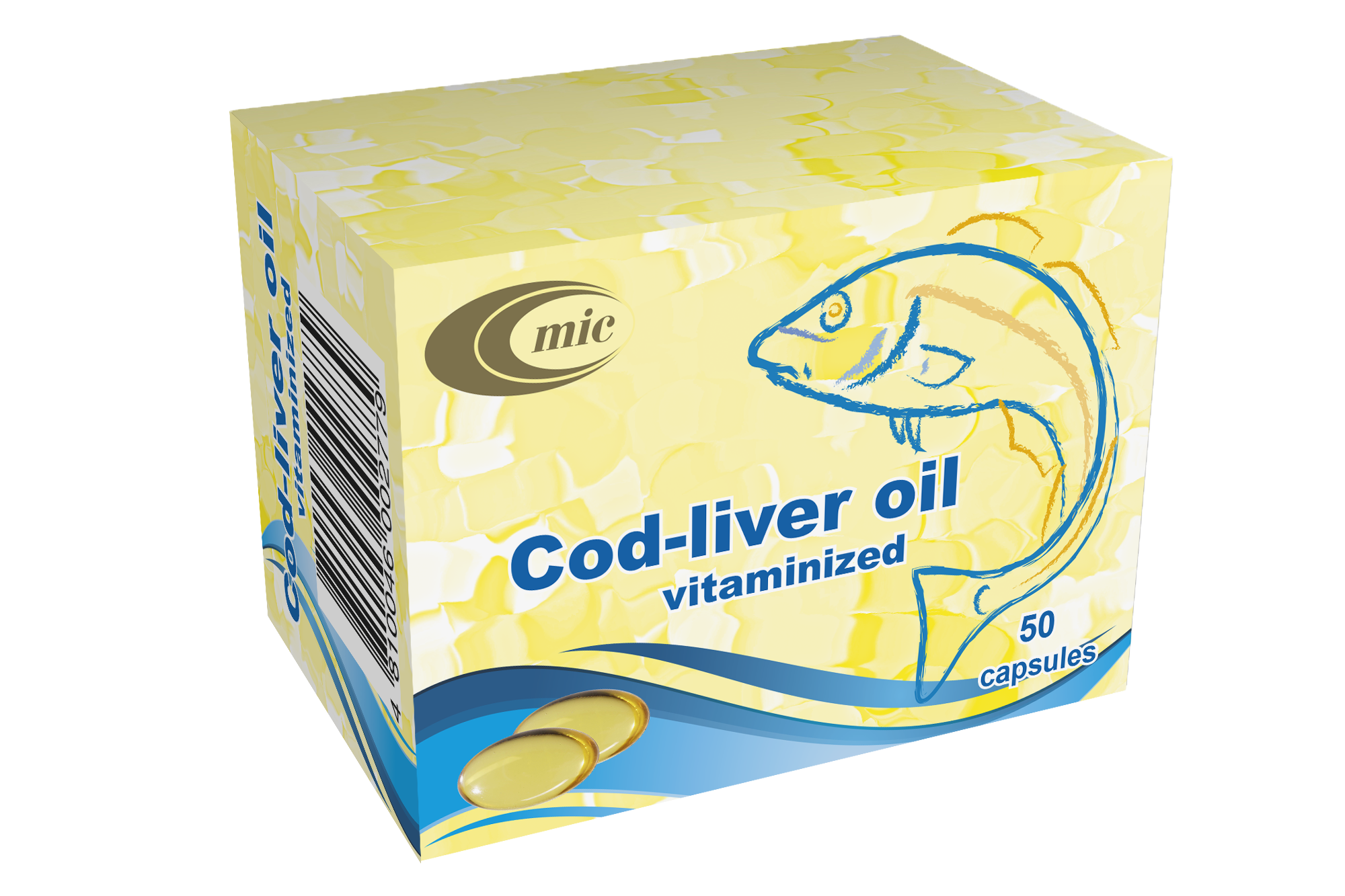 Drugs
Vitamins & Vitaminized Mineral Complexes, Anti-inflammatory and antirheumatic products
Cod liver oil enriched with A and D Vitamins.
Composition per capsule

Cod liver oil vitaminized - 500 mg (equivalent IU500 Vitamin A and IU50 Vitamin D3). Package 50 capsules.

Pharmacological action

Drug action is specified by the effect of compounds Vitamin A and Vitamin D, and unsaturated fatty acids. Vitamins A and D action: Vitamin, hypolipidemic, indirect vasodilating. It inhibits thrombocyte aggregation, enhances rheological blood parameters. Unsaturated fatty acids participate to formation of arachidonic acid, leukotrienes and prostaglandins, decreases cholesterol and triglyceride concentration in blood plasma.

Indications for usage

A and D hypo- and avitaminosis (frequent respiratory diseases, disorder of bone enlargement, vision reduction, structural failure of cutis, hair, nails, teeth, rachitis, reconvalescence period);

prevention and treatment of bone pathology of various etymology: osteomalacia, osteoporosis, rehabilitation period after operative interventions of false joints with the development of delayed consolidation of fractures, for stimulation of callosity formation;

prevention of atherosclerosis and its vascular complications;

hyperlipemia;

in complex therapy of certain eye diseases.

Administration

Intake for children after 7 - 3-4 capsules daily, adults 6-8 capsules daily in 2-3 intakes.