Minskintercaps is a modern pharmaceutical manufacturing Company in a dynamic development. We launched the activities in 1995 as Joint Belarusian-American Venture. On 2001 JV was transformed into a unitary one of public sector. Short time period was enough for Minskintercaps U.V. to win a leadership position in the national pharmaceutical industry.
Purpose

Our purpose is to provide the consumers with effective, safe and quality drugs affordable to all the groups of population. To implements the purpose Minskintercaps disposes an upgrade facilities, certified chemico-microbiological laboratory, skilled and trained staff of operators and experts.
Company video presentation

Product range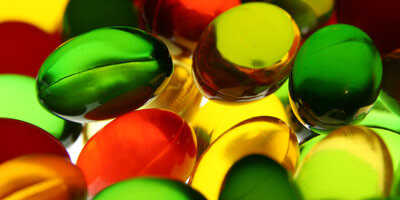 All the drugs numbers some 60 positions relevant to different pharmacotherapeutical groups in compliance with European quality standards. These are mostly generics of import analogues thus consenting to make effective and safe treatment affordable to the majority of people.
Product list includes vitamins, vitamin and mineral complexes, cardiovascular drugs, nootropic and antiallergic medicines, flu and acute viral respiratory drugs, gastrointestinal preparations, all based in standardized herbal raw materials.

The most famous brands of our Company are

Our Company maintains dynamic business with foreign manufactures of drugs: joint business with VEROPHARM, Russia, under License Agreement for manufacture of the drugs Cerepro and Motilak; with Company GEDEON RICHTER, Hungary, manufacture of the drug Lisinopril Plus.
Minskintercaps U.V. is an active participant to the national program of import substitution. Over the third part of pour products are registered in Catalogue of principle drugs approved by Ministry of Health of The Republic of Belarus.
Production activities
Minskintercaps implements the production of a complete cycle from entrance control of raw materials and consumables to the inspection of finished product in commercial package. Chemico-microbiological laboratory of the enterprise is accredited for the compliance with STB ISO/MEK 17025. The production facilities are famous world leaders like TECHNOPHAR (Canada), GIC (The USA), IMA (Italy), BOSCH (Germany).
The production of drugs in SGC and HGC, empty HGC complies with TKP 030 Good Manufacturing Practice (GMP). The production of biological active additives in SGC and HGC is certified for the compliance to EC Regular N.852/2004. We have developed and introduced an integrated system of environmental management and labor protection (Ecological certificate of compliance with Labor safety Management).
Staff number is 330 employers.
Today within the national program of the development of pharmaceutical sector of Belarus in 2011-2015, Minskintercaps is terminating the construction of a new production building. The implementation of this investment project will provide to redouble the production output and to extend the product list.
Clinical trials
Purposed to prove the efficacy and safety of the drugs, Minskintercaps U.V. performs clinical trials of its drugs, including bioequivalent studies versus original drugs to determine their comparative efficacy and safety. Annually our Company submits records on safety in relevance to all manufactured generics. Most of the registered dugs passed or in the process of post registration stage IV of clinical trials.
Marketing geography
Production volume of Minskintercaps U.V. in 2014 was about USD 26.15 mio, including export of some 19% in money terms, home market about 18%.
The Company exports drugs and biological additives to Russia, Kazakhstan, The Ukraine, Georgia, Moldova, Uzbekistan, Armenia, Azerbaijan, Kyrgyzstan, Korea, Turkmenistan, Latvia, The Lithuania, Estonia, Slovakia, Poland, Czechia, Iraq, Vietnam, Mongolia.
In the territory of The Republic of Belarus, Minskintercaps supplies its products to republican and regional net of public unitary pharmacies, to wholesale pharmaceutical companies of non-governmental property providing in such manner the availability of Minskintercaps drugs in all the drugstores of Belarus.