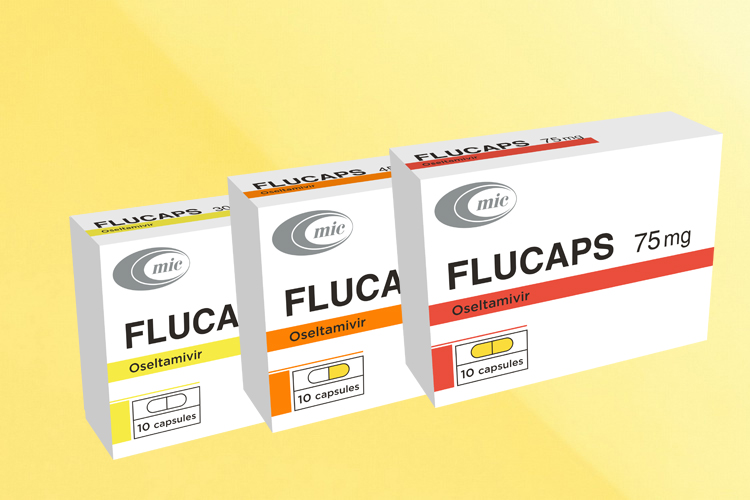 Ministry of health of the Republic of Belarus registered new drugs manufactured by Minskintercaps U.V.: Flucaps, capsules 30 mg, 45 mg, and 75 mg. AFI of FLUCAPS is Ostelmavir approved by WHO and part of a common standard cure of influenza.
Flucaps, capsules 30 mg, and FLUCAPS, capsules 45 mg, are new preparations in Belarus for treatment of influenza and for post-exposure prophylaxis of it in children over 6.
Flucaps, capsules 75 mg, is intended for treatment and prevention of influenza in adults and children after exposure to clinically diagnosed flu in the conditions of mass spread of influenza virus among adult and children over 13 population. Flucaps demonstrated a direct action only on virus: it stops virus replication and protects the cells from infection spread. Flucaps significantly reduces influenza symptom duration and complication rate of influenza, accelerates the restoration of normal health conditions, shortens the mean recovery time, and decreases the demand in concomitant drugs' intake. Flucaps is characterized by a good drug tolerance and is approved for use in pregnancy. It is bioequivalent to the brand name drug.