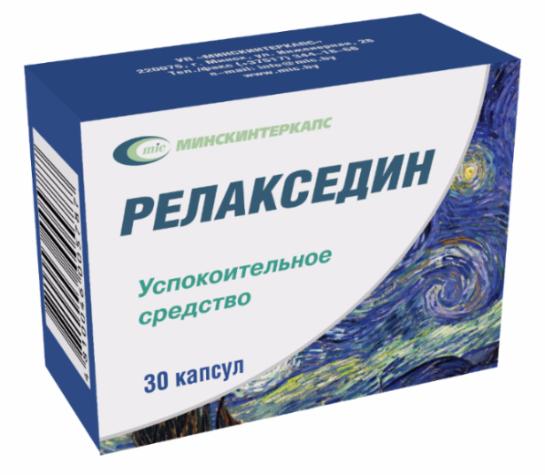 Belarusian Ministry of health registered a new drug Relaxedin.

Relaxedin is a natural sedative agent containing standardized Valerian extract (calculated on Valeric acid and Acetoxivalerenic acid 0.582 mg total) and standardized Melissa extract (calculated on Rosemery acid 2 mg).

The raw material is purchased in Germany.

Relaxedin is indicated for complex therapy of non-severe functional disorder of CNS (neurasthenia, sleep disorder).

Administration: higher nervous excitability and irritability 2 capsules 2 times daily; sleep disorder 1 capsules half an hour or 1 h before sleep.

No dependence symptoms are manifested. For maximum effect the drug is administered for at least 14 days. No dependence or withdrawal syndrome is observed after termination.

Course duration is determined on individual basis, disease character the result achieved, and drug tolerance.