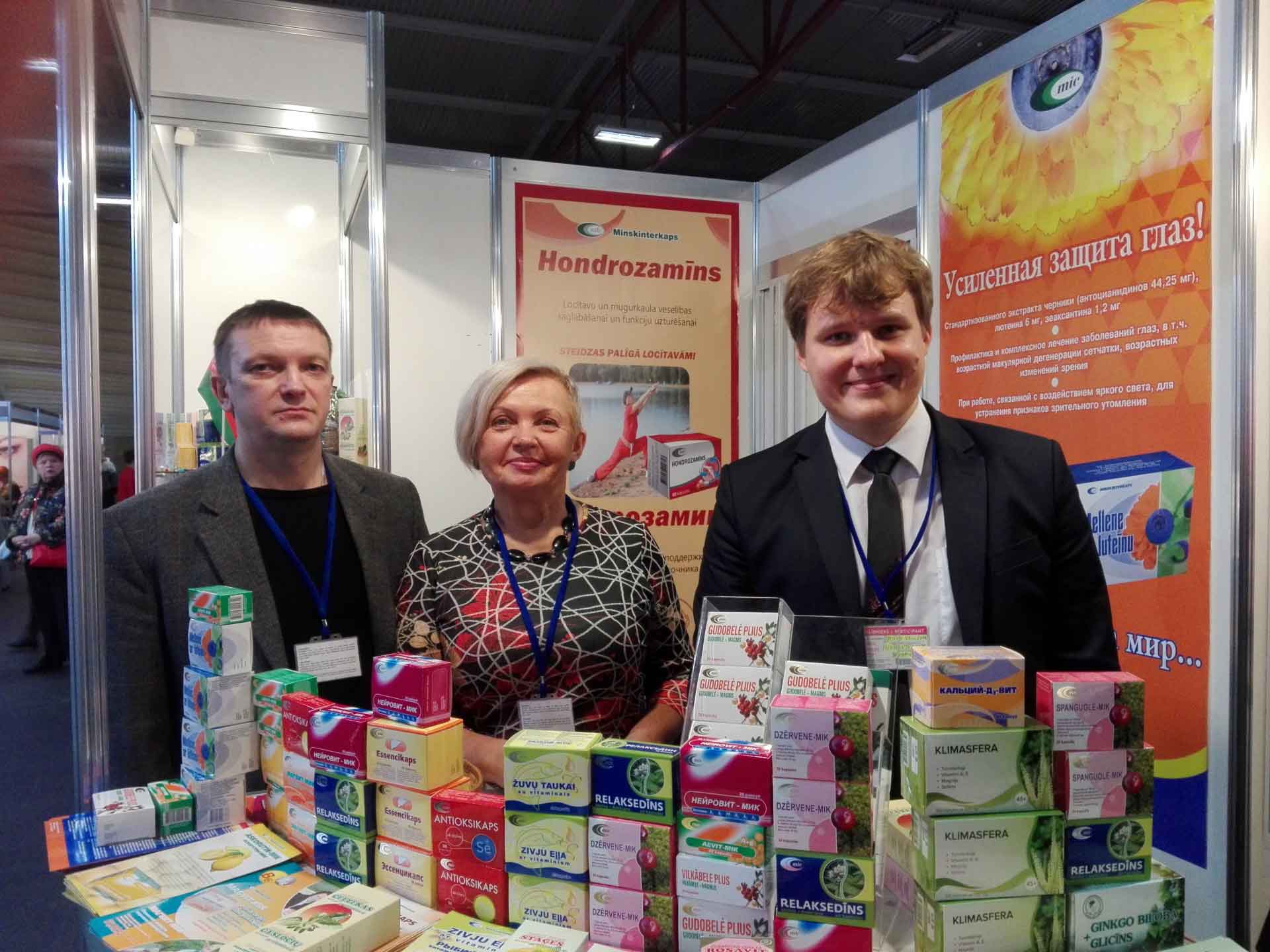 In November Riga opened the first-range global exhibition Baltic Beauty in Baltic States where Minskintercaps attracted the attention to his stand.
Key promotion Manager Dmitry Vasilenok noted high attendance of the stand, in particular over a Thousand of visitors within 3 days. BADs like Cystivit, Relaxedin, Magvit, Neurovit, Cod liver oil, and Bilberry-MIC under Latvian trade names of Latvia were of special interest among the visitors of our stand.
The Ambassador of the Republic of Belarus to Latvia Marina Ivanovna Dolgopolova was also an honorable visitor of the stand. The Ambassador underlined a high level of Baltic Beauty organization and also discussed the drugs of Minskintercaps with our representative.
Baltic Beauty exhibition is of great interest for the consumers of Latvian market, hence the participation is favorable for the development of co-operation in this region.