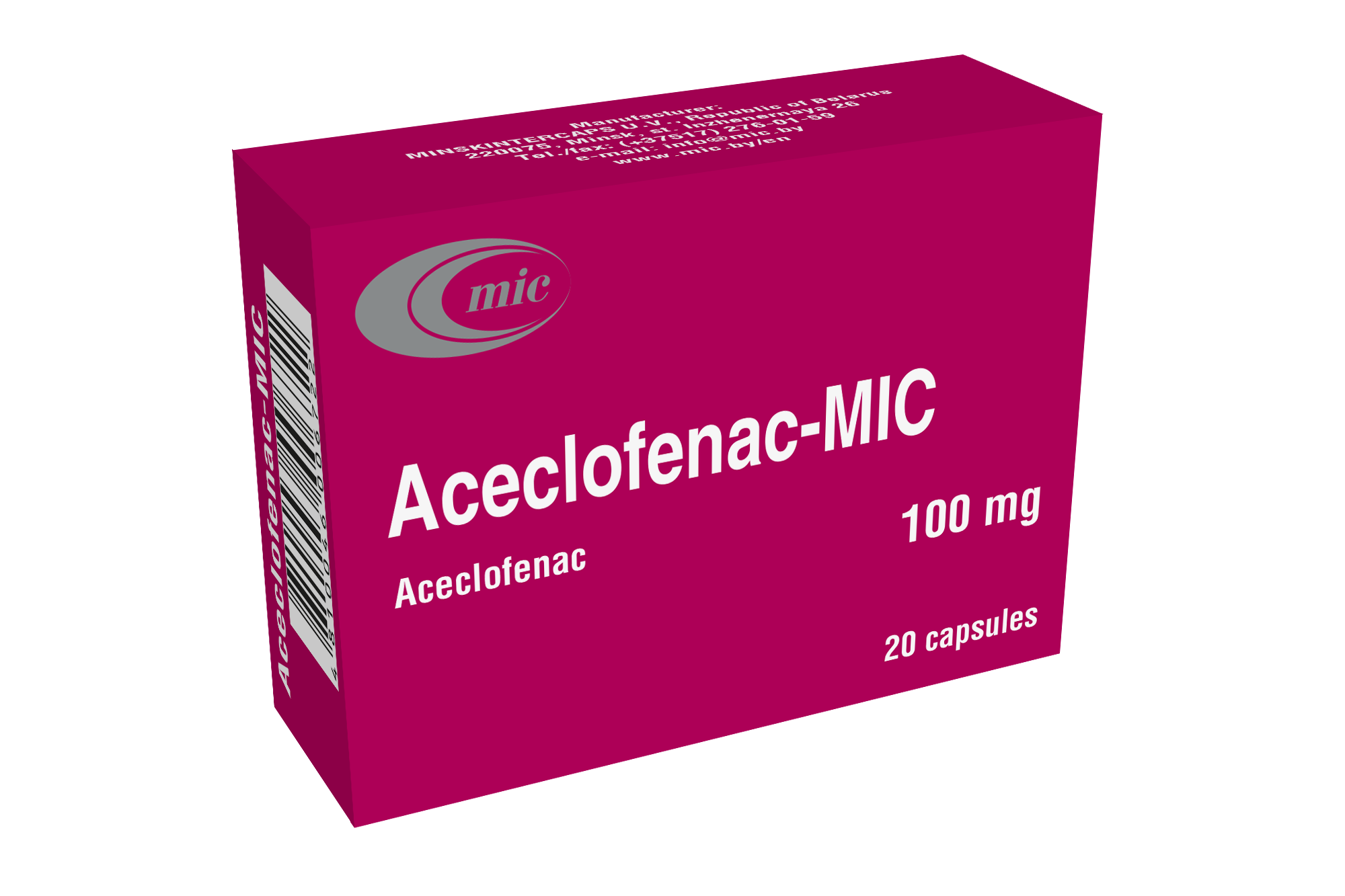 Non-steroid medicine with anti-inflammatory and analgetic action.
Composition per capsule

Aceclofenac – 100 mg
Package 20, 60 capsules


Pharmacological action

Non-steroid drug with anti-inflammatory and analgetic action.
Mechanism of action is inhibiting prostaglandin synthesis.
Maximum concentration in blood plasma is reached in 1.25 to 3 h after intake.


Indications for usage

Osteoarthritis, atrophic arthritis, ankylosing spondylitis, and other musculoskeletal
system diseases accompanied with pain syndrome (like scapulohumeral periarthritis and
other extraarticular appearance of rheumatism.)
For suppression of pain (lumbago, toothache, and primary dysmenorrhea.)


Administration

Oral intake during or after a meal.
Adults: maximum dose 200 mg daily in two intakes 100 mg each (one capsule in the
morning and one capsule in the afternoon.)
Decrease Aceclofenac dose in patients with liver diseases of mild and moderate
conditions.
Initial dose: 100 mg daily.