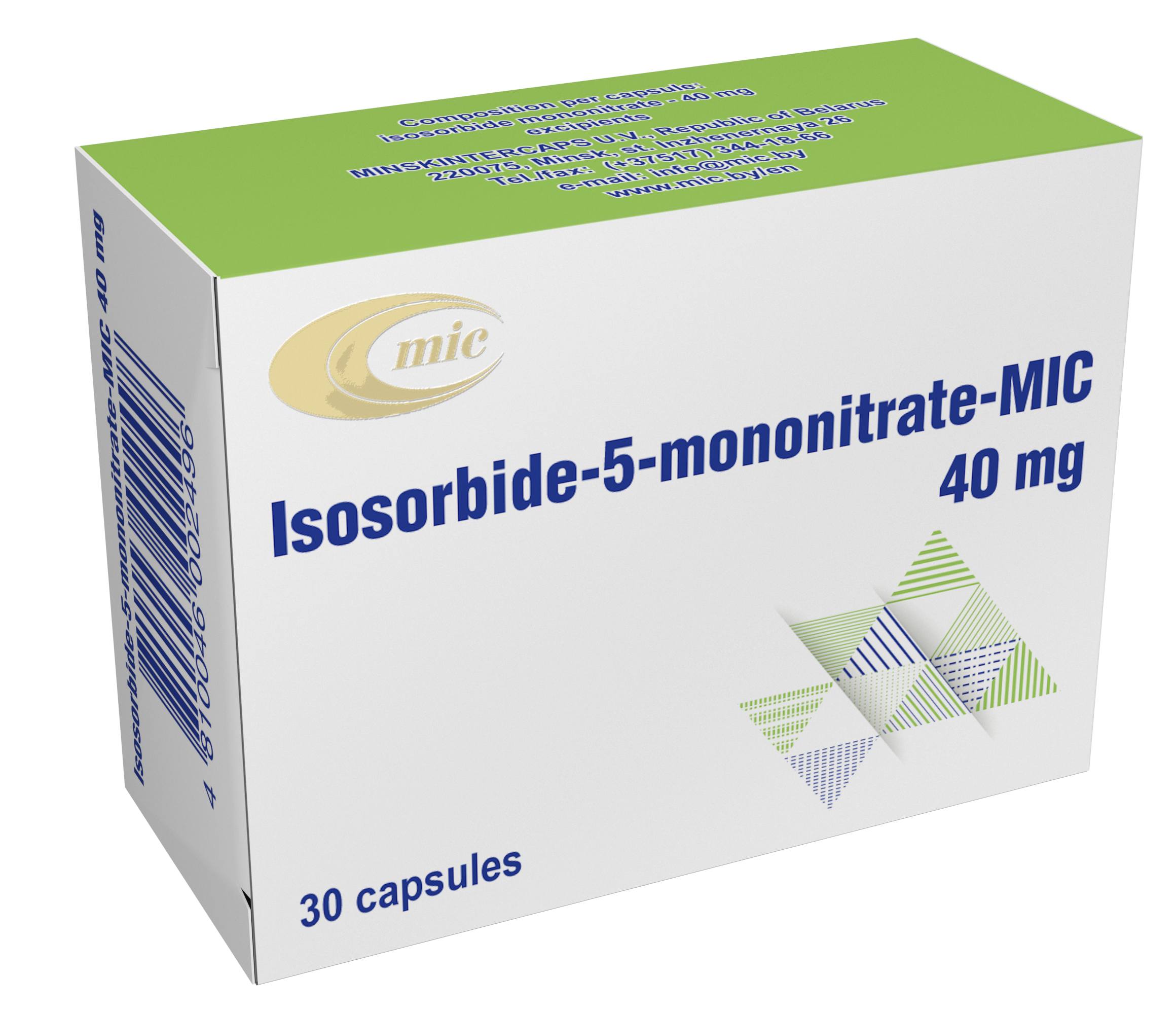 Drugs
Anti-inflammatory and antirheumatic products, Cardiology
Peripheral vasodilator of preferential action on veins; antianginal remedy.
Composition per capsule

Isosorbide mononitrate - 20 mg or 40 mg. Package 30 capsules.

Pharmacological action

Peripheral vasodilator acting mainly on venous vessels, antianginal agent. It increases nitrogen oxide content in endothelium, stimulates guanylatcyclase and formation of intracellular cyclic guanosine monophosphate (GMP), decreases calcium concentration on smooth muscles. It causes lower demand in oxygen of myocardium due to reduces preload and postload, it is of coronary vasodilating activity. It improves coronary blood flow, favors its redistribution into ischemic zone, decreases final diastolic volume of aortic ventricle and lowers its systolic pressure. Antianginal effect is evident 30 minutes after intake and lasts 2-6 hours.

Indications for usage

prevention of stenocardia attacks, in postinfarction period;

complex therapy of chronic cardiac insufficiency, some forms of pulmonary hypertension and pulmonary heart.

Administration

Intake 20-40 mg 2-3 times daily with an interval 7-8 h after meals.Frequency and duration of treatment is indicated individually.