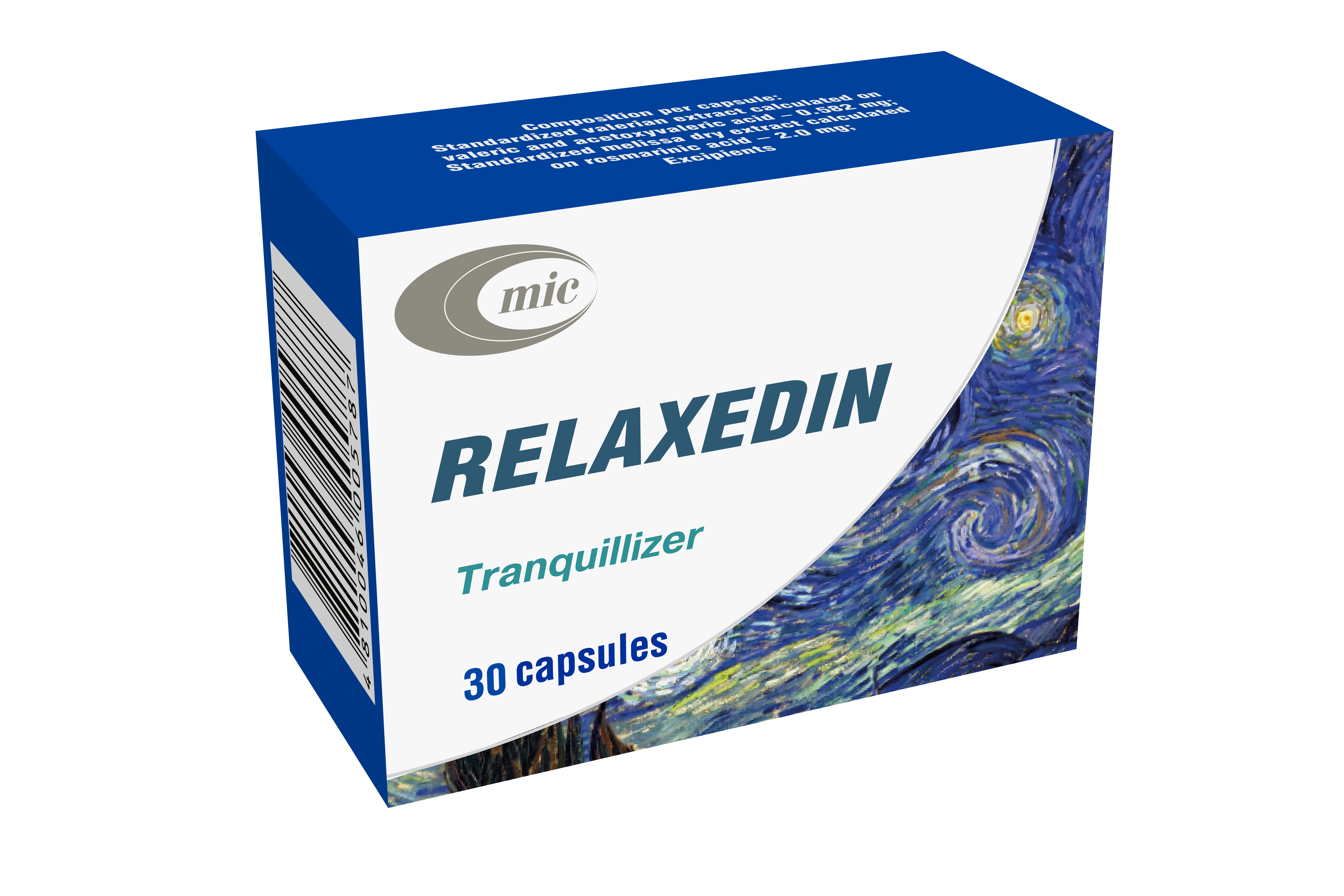 Drugs
Anti-inflammatory and antirheumatic products
Combination sedative drug contains Valerian and Melissa extracts.
Composition per capsule

Standardized Valerian extract (0.5–0.8% or 0.8% Valeric acid) calculated on Valeric and Acetoxyvaleric acid 0.582 mg; Standardized Melissa dry extract (4-7% Rosmarinic acid) calculated on Rosmarinic acid 2 mg. Package 30 capsules.

Pharmacological action

Sedative action, facilitation of falling asleep and improvement of sleep quality. Valerian extract dosage meets the requirements of WHO and EMA. Drug standardization procedure meets EC requirements for test Assay of Valeric acid.

Indications for usage

Volatile functional disorder of CNS (like neurasthenia and sleep disorder).

Administration

Oral, for adults and children over 1. In hyperexcitability 2 capsules 2 times a day. In sleep disorder 1 capsule before falling asleep for at least 14 days.