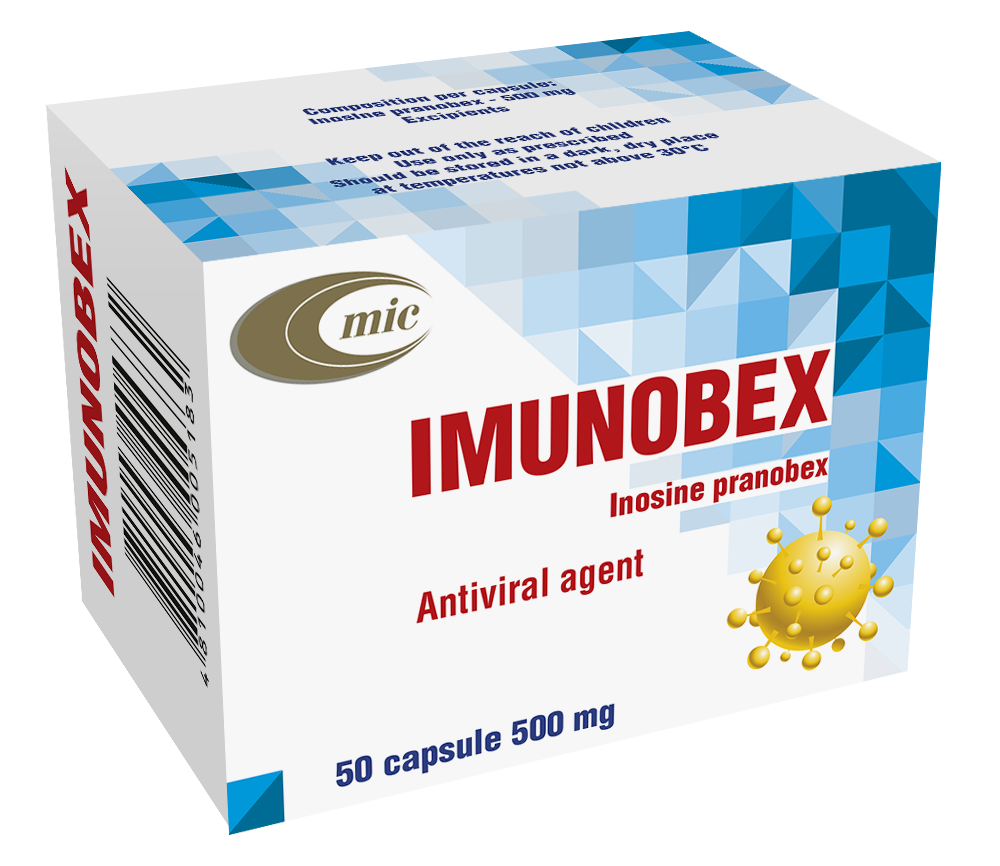 Drugs
Woman's Health, Anti-inflammatory and antirheumatic products
Antiviral remedy with immunomodulating effect.
Composition per capsule

Inosine Pranobex - 500 mg. Package 30, 50 capsules.

Pharmacological action

Antiviral agent with immunomodulating action.

Indications for usage

Immunodeficiency caused by viral infections in patients with normal or declined immunity; skin and mucous infection caused by virus of herpes simplex of grade I or II, and diseases caused by Varicella zoster (varicella and zoster); papilloma infection in anogenital zone; pointed condyloma.

Administration

Oral after a meal 3 or 4 times daily. The course of treatment depends on the clinical severity and recurrence incidence. A conventional average course of treatment is 5 to 14 days, repeat after 7 or 10 days if required. With intervals and dose interruption the course of treatment may be extended to 1 or 6 months. For a stable immunomodulating effect in patients with decreased immunity the course of treatment is 3 to 9 weeks.