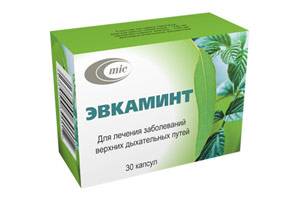 Minskintercaps U.V. launches the production of a new drug Eucamint in capsules. Eucamint is natural plant-based drug. It relieves chill symptoms and softens the cough.
One capsule contains Black Pepper Mint oil 100 mg; Eucalyptus oil 100 mg.
Eucamint is administered in complex therapy for inflammatory diseases of upper respiratory pathways (sinusitis, tracheitis, and pharyngitis, acute and chronic bronchitis).
Eucamint is administered perorally before meal in adults and children after 12, 1 capsule 4 or 5 times daily.